Great Weather
The weather is friendly. Bring some suntan lotion, kick back and enjoy. Daytime temperatures average in the mid 80′s (30ºC) for much of Dec., Jan., Feb., and Mar. That's why Sobriety Under the Sun is at the end of January, traditionally the best weekends of the year.
Spectacular Sunsets
Come join the thousands of "Visitantes" on every beach and rooftop across the town. Relax and be entranced by the greatest light show on the planet. As the sun slowly sinks into Banderas Bay, see if you can see the proverbial "green flash". Aaah… Puerto Vallarta.
Friendly People
On the streets and byways of Vallarta you'll feel the warmth and energy of the local people. They're proud of their heritage and culture – and gracious to visitors. (Especially when a "Visitante" practices basic Spanish).
Here are a few Spanish words to get you started
"Buenos días" (bway nos dee ahs) – good morning
"Buenas tardes" (bway nahs tar days) – good afternoon
"Buenas noches" (bway nahs  noh chayss) – good evening
"Hola" (oh  lah) – hello
¿Cómo está? (coh moh  es tah) – how are you?
"Bien, gracias" (bee ayn, grah cee ahs) – I am well, thank you
"Por favor" (por  fah vohr) – please
"Gracias" (grah cee ahs) – thank you
"Mucho gusto" (moo choh goos toh) – nice to meet you
"Lo siento" (loh cee ehn toh) – I'm sorry
Lots to do
You'll find lots to do here. Hiking, sport fishing, golf, plenty of shopping and restaurants galore; from taco stands to 5 star gourmet fare. Here's where to look. Find out what's happening in Vallarta by checking some of the sites below!
(Note: they will open in a new window. You can close that window when you're finished)
Map of Puerto Vallarta
…and other cities around the Bahia de Banderas (Banderas Bay)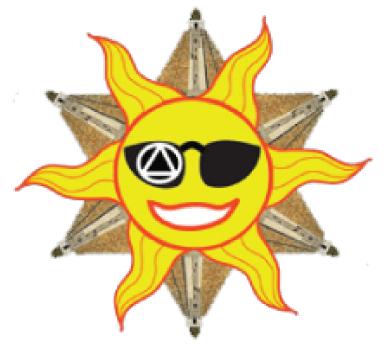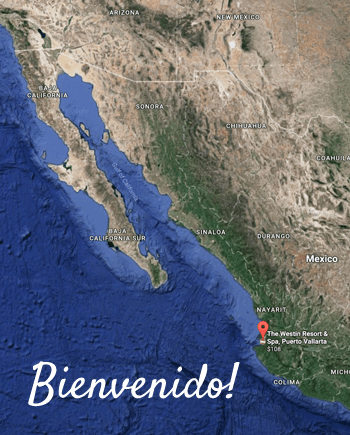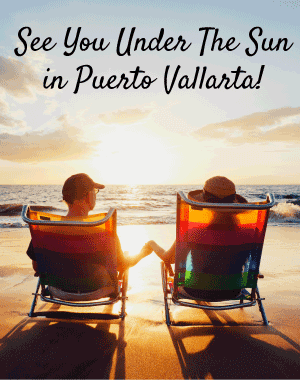 We Have Audio Files of Speakers for Sale!
Have questions or would like more information?