Important Convention Information
1. No one will be admitted to any event venue without a name badge. Please wear your name badge at all times and to all events.
2. Registrations are only available for purchase online.  Please register early as all of our events usually sell out. 
Sobriety Under The Sun is providing registration services as a courtesy to its attendees. Only on-line registrations can be accepted using a credit card (Visa, Mastercard, or American Express) on the website. No provision can be made for mail-in registrations.
Go to our Reservation Page for a link to the ONLINE Registration. The link is not available until Registration OPENS on July 1st.
All convention programs.
Featured speakers

Friday Night,
Saturday Afternoon
Saturday Night and
Sunday Morning.

Saturday night Ice Cream Social after the Speaker Meeting.
Continental Breakfast on Sunday.
Free coffee, tea, and light snacks available during the convention in our hospitality area.
Note: Attendance at each additional Special Event is at an extra cost
The Friday Evening Tapas and Mingle is held at the convention hotel, outside in a beautiful setting overlooking the Banderas Bay. Heavy appetizers and refreshments will be served in lieu of a dinner.
The Saturday Night Dinner and Mariachi Experience is held at the convention hotel, outside in a beautiful setting overlooking the Banderas Bay. There is an extra charge for the cruise as well as a small port entrance fee (not included in your cruise ticket price). 
The Sunday Night Sunset Cruise is an enjoyable 3 hour sunset cruise on beautiful Banderas Bay.
The Sober Cruise motors from the Cruise Ship Marina across the beautiful Banderas Bay. We frequently see whales, dolphins, rays and other wildlife during the cruise. It is held on the Monday following the Conference. There is an extra charge for the cruise as well as a small port entrance fee (not included in your cruise ticket price). This is always a fun event. NOTE: Flights are often delayed or changed. We recommend that you not join this Cruise unless your flight departs after 10:00 PM on Monday. See "FAQs > When to come and go" for important details.
Friday evening Tapas and Mingle, Saturday Buffet, Sunday night Sunset Cruise, Monday all day Sober Cruise and hotel rooms are all limited. To ensure you get all your requests, register early! All of our events sold out at our last convention!
Before Convention:
Payments made for Conference registration, the Friday Night Tapas and Mingle, the Saturday Night Dinner, the Sunday Night Sunset Cruise, and Sober Cruise are refundable. Refunds will be made to the credit card you originally used to make the purchase and will take 5-10 days to show up on your statement.
Cancellation Fees
Normal: there is a 10% services and transaction fee for all cancellations made prior to 12/1/2023
Late fee: there is an additional 20% fee for cancellations made on or after 12/1/2023.
Deadline: no refunds will be available for cancellations after the convention begins on 1/19/2024.
Badge Details:
The information that we ask for when you register will be used to provide each attendee with a name badge. The City, State or Province and Country need not be the same as the address information provided elsewhere. Throughout the registration process, and for a little less than two hours after you start the process,  you will be able to modify any of the information provided for any attendee by clicking on the "Edit" or "Back" buttons.
Adding People:
To register additional people or to reserve a hotel room, click on the "Continue Shopping" button.
Opportunity to Review and Change Order:
The "Check Out" page will show you a list of what you have ordered so far and give you an opportunity to add to or change your order.
Cancellation or Questions:
If you need to cancel or have any other issues with your convention reservation(s) , please send us an email using the "Contact Us" email at the bottom of each page on this site, or in the help section of the main menu. We will work with you to resolve your issue.
The volunteer committee members who plan and present the Convention  are not travel agents. We do not arrange air transportation (see "FAQs > Booking Your Flights" for more info) or accommodations. We provide information about the convention hotel, but your reservations for accommodations must be made directly with the hotel(s).
We are very pleased to have our convention take place at the beautiful Westin Hotel and Spa. However, we do not have any affiliation with the Westin. The Westin provides rooms, meeting spaces and meals for our functions in exchange for contracted fees and the room rentals of our attendees, speakers and guests.
Individuals should request their reservations through the group room block  "TBD"  or by using the Sobriety Under The Sun registration link on the website.
More information about making reservations at the Westin:
CUT-OFF DATE: The "cut-off date" for accepting reservations into our room block at the Westin is: TBD. Reservation requests received after 5:00 PM local time at the Hotel on the cut-off date will be accepted based on availability. Failure to reserve rooms before the cut-off date will not impact the enforceability of the attrition or cancellation clauses.
CHECK-IN AND CHECK OUT TIME: Please make note of the Hotel's check-in and check-out times set forth below so you  can schedule your arrival and departure times accordingly. Early check-in subject to availability.
Check-in time: 3:00 PM
Check-out time: 12:00 PM
EARLY ARRIVALS AND/OR LATE DEPARTURES: Must be requested in advance and confirmation for such based upon availability on arrival and/or departure date.
RATES:
We are pleased to confirm the following special room rates for the SUS 2024 Convention:
Room Type                        Room Rate[1]
ROH                                    $TBD
The above rate is subject to the prevailing federal and state taxes, currently 16% federal tax and 3% state tax.  PLEASE NOTE: Upon presentation and recording of your passport and tourist card,  the 16% VAT may be waived. Federal and state tax rates are subject to change without notice.
The room block is assigned to the Convention at the Hotel's discretion. No specific rooms, bedding types and floors are guaranteed.
This room rate will be available for the duration of each guest's stay at the hotel. There is no additional charge for children under 18 years occupying the same room as their parents (accommodations only).
All rates quoted are single or double occupancy. The current rate for a third person in a standard room is $25.00 usd, plus tax as noted above. Third person based on existing bedding in the room.
NOTE AND REQUEST TO ALL CONVENTION ATTENDEES WHO STAY AT THE WESTIN HOTEL:  Please bring your passport and tourist card with you to the Convention Check-In Desk…We'll make a copy of them and use them to show that the convention supports the local tourist industry. If enough of you do this, we may be able to save the convention 16% in taxes! That'll help keep our costs and fees lower, which will, in turn, keep Convention fees affordable. Thank you for your help.
Cancellations:
Guests who wish to cancel must do so at least 15 days prior to arrival to avoid charges equivalent to full stay plus taxes at the group rate quoted above and according to the reserved room type.
No-Shows:
These "NO-SHOW" penalties will apply to reserved rooms confirmed in the rooming list to which the corresponding guests do not check-in on the registration date. The penalty will be equal to full stay plus taxes at the contracted group rate (see above), according to the reserved room type.
Changes during Stay:
Cancellations or changes at attendees' check-in or during their stay at the resort will be subject to a cancellation fee equivalent to full stay plus taxes at the contracted group rate according to the reserved room type.
Charges for Cancellations, No-Shows, and Changes as described above will be added to the credit card accounts used in direct guest reservations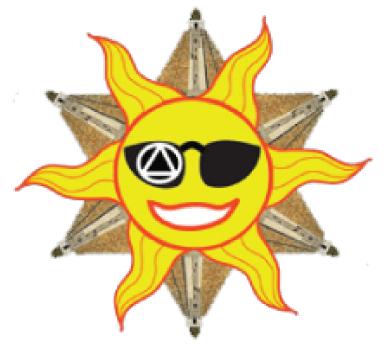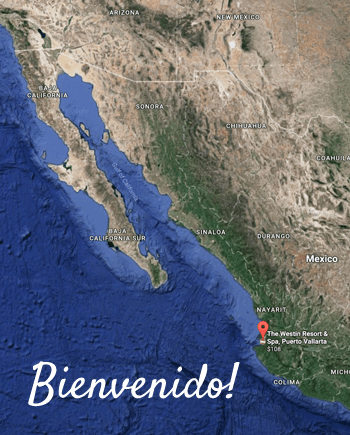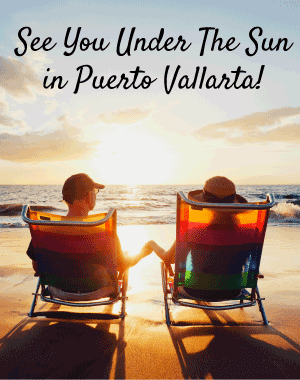 We Have Free Speaker Audio Files from our most recent past conventions
Have questions or would like more information?